RemoteNew York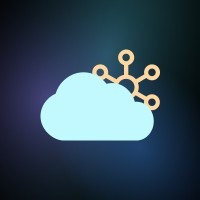 dClimate
New York, NY, USA
Posted on Friday, June 2, 2023
Carbon Markets and Project Origination Lead
dClimate builds data infrastructure to power a decentralized climate information ecosystem. The ecosystem unlocks the power of data to help builders advance climate action around the world. By making essential information about our planet more accessible, available, and accountable as a public good, dClimate opens new possibilities for communities not just to understand the impact of climate change where they live, but provide critical infrastructure to turn raw data into actionable insights, tooling, and intelligence for enabling long-term financial and physical resilience and sustainability.
We are seeking an experienced professional to lead our efforts in global carbon markets and project origination. The ideal candidate should have a background working in or have expertise in the voluntary carbon market (VCM), project development, carbon financing, ESG, Sustainability, and green finance. With a deep understanding of the VCM, carbon credit issuance, and the market structure for carbon financing, you will play a critical role in driving our company's growth and strategy in the carbon financing space.
Develop and execute our carbon markets strategy, including market analysis and project origination:
Originate, structure, and execute carbon finance transactions, including project finance, carbon credit issuance, and ESG-linked financing
Build and maintain relationships with key stakeholders in the carbon market, including project developers, carbon credit issuers, registries, verifiers, and investors
Manage due diligence processes for carbon finance transactions
Stay abreast of regulatory developments in the carbon markets and advise the company on the implications for our business
Collaborate with internal teams to develop and implement sustainability initiatives
Proactively educate dClimate team on new or developing standards, best practice or expert guidance, and lead incorporation into existing processes.
Bachelor's or Master's degree in a relevant field such as environmental science, finance, or business
At least 5-7 years of experience in the carbon market, project development/carbon financing, ESG/Sustainability, or green finance
Proven track record of originating, executing, and closing carbon finance transactions
In-depth understanding of the VCM, carbon credit issuance, and the market structure for carbon financing
Understanding of carbon accounting and utilization of carbon credits in decarbonization roadmaps.
Excellent analytical, financial modeling, and project management skills
Strong interpersonal, communication and leadership skills
Send us a message / copy of your resume (w/ Github) to careers@dclimate.net