Student Software Developer — AutoPi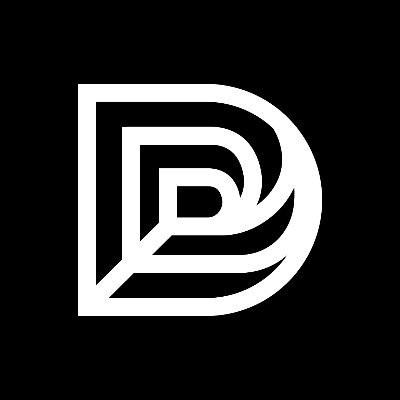 DIMO
Software Engineering
Bellevue, WA, USA · Remote
Posted on Thursday, February 9, 2023
DIMO enables thousands of vehicle owners to collect, use, and monetize the data their vehicles generate. We're building apps and an open developer platform to transform the massive mobility market, and bootstrapping the supply and demand side with the $DIMO token.
Our core team is made up of experienced IoT, automotive, mobility, and web3 engineers, designers, and operators, and we are committed to building a distributed organization.
Are you an ambitious student with a passion for software development?
Are you passionate about creating, designing, deploying, and supporting software and ready to take on responsibility and get the opportunity to further develop your IT-skills in a growing company? Then read on here.
About the role:
We are looking for at Student Software Developer, who will help our little team of engineers with custom solutions and help supporting our clients, to make our platform even more awesome! We are an information technology and service company focused on delivering projects from all sizes. We are a fast-growing IoT platform company, and we are on the hunt for a passionate and all-around awesome Student Software Developer to join our office in the heart of Aalborg.
What do we offer:
Our team culture is founded on supportiveness, openness and hygge (Danish word for coziness). This creates an atmosphere in which our employees may grow professionally and develop their abilities. We help our people flourish by providing them responsibility and trust.
Interesting job tasks in a passionate working environment.
Responsibility and the opportunity to further develop your IT-skills.
Flexible working hours.
We work in a flat hierarchy where everybody can contribute, even outside of their own fields of work.
Fun and playful colleagues who loves tech, Raspberry Pis and cake.
About you:
We are looking for a person who is reliable, motivated and wants to contribute to our technical department. You are responsible and works thoroughly, solution-oriented, and cooperative with the rest of the team.
You are studying Information Technology, Computer Science, or something similar.
You have a technical know-how.
You value thoroughness over quick fixes.
Have an open mind towards tinkering.
Important: Able to commute to our offices with ease.
Fluent in English
Bonus about you:
You have moderate knowledge of Phyton.
You have moderate knowledge with Source Version Control (GIT).
You have moderate experience with Linux.
Knowledge of vehicles in general.
What you will do:
Develop custom solutions for our clients.
Handle top level customer support.
Configuration and maintenance of customer setups.
Further development of the AutoPi Platform.
Monitoring of systems to be on the lookout for hick-ups.
Varies Ad-hoc task.
Other Information:
Start: As soon as possible.
Work extent: Part-time.
Location: Alexander Foss Gade 13, 3.Tv, 9000 Aalborg, Denmark.
Interested?
Now that we're caught your interest, it's time for you to catch ours. Send us your CV and a motivated application of a maximum of 1 page, where you tell us why you are the right match for the position, to [email hidden]. We evaluate applications on an ongoing basis.
If you have questions about the position, do not hesitate to contact us on [email hidden].
About us
AutoPi.io is an advanced Internet of Things (IoT) device based on the Raspberry Pi™ and an extendable cloud platform for vehicles, on a mission to help our client's project revolutionize the automotive industry. AutoPi.io was established in 2017, specializing in Internet of Things (IoT) hardware devices and extendable cloud platform for automotive usage. We are offering both hardware and software solutions to assure a seamless setup for our clients. AutoPi.io has its origin in Denmark, but its extensibility and design make it exceptionally universal. It is usable in every part of the world where mobile network coverage is within reach. With only a few clicks, the users of the AutoPi platform can interact and retrieve real-time data from their vehicle, monitor vehicle diagnostics, manage and live track their fleet of vehicles or make use of 4G/LTE, Wi-Fi and Bluetooth connectivity. And these are only a few examples of how the AutoPi platform can help you advance the usage of your vehicle. Find us at www.autopi.io.
** Please note, by sending your application to AutoPi, I hereby give my consent to the storage of my application material as long as my application is in progress - and a minimum of 6 months from 01/03/2022
Life @ DIMO:
We are a global, remote-friendly company but we get a lot of value out of in-person interaction. For those local to Detroit, Ann Arbor, Boston, SF or New York, we have in-person office space for you to pull up a chair and work IRL. Team members can expect quarterly in-person events.
You will thrive here if you are driven by tackling big problems and are inspired by the possibility of building the next generation of web infrastructure and decentralized systems.
Alignment with our core values is very important to us. We are fueled by intellectual curiosity and optimistic about what technology can do to improve human lives. We succeed as a team when we embrace individual differences. DIMO is an equal opportunity employer that is committed to fostering a diverse workforce. All qualified applicants will receive consideration for employment.
Have a question? Reach us at [email hidden].